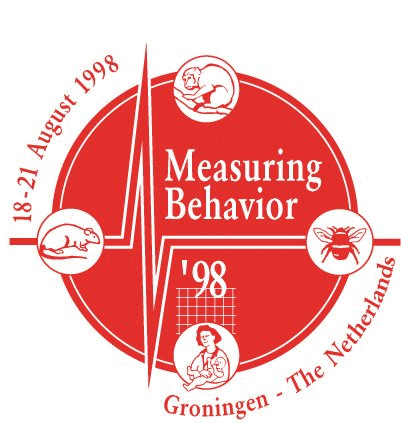 Video Digitization Service
For those eager to enter the world of digital video, or curious what it can mean for their research, Measuring Behavior '98 was a premier event. Throughout the conference, a "video digitization service" was set up. A multimedia computer equipped with MPEG and AVI encoder as well as a CD writer, operated by a video engineer, was available to turn one's own analog video tape into a digital video track on CD. Subsequently, one could review and analyze the video with The Observer Video-Pro on one of the other multimedia workstations present in the training room, all by oneself or under the supervision of a consultant, and take the CD home for future use.
This item, new on the Measuring Behavior program, gave participants a unique opportunity to try out what their own video recordings look like once it has been converted to digital format, and how analyzing digital video differs from working with (analog) tapes. Back home they can play the CD on any suitable multimedia PC and share the results with colleagues.
The video digitization service was provided free of charge for conference participants. We handled the following tape formats:
VHS (full-size cassette), both PAL and NTSC
S-VHS (full-size cassette), both PAL and NTSC
VHS-C (compact cassette), PAL
S-VHS-C (compact cassette), PAL
---
Conference Program at a Glance | Quotes from Delegates | Home Page
---
Conference Secretariat: mb98@noldus.nl
&copy 1998 Noldus Information Technology b.v.
Last updated: 26 October 1998