Measuring Behavior '96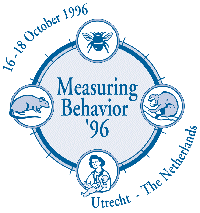 International Workshop on Methods and Techniques
in Behavioral Research

Utrecht, The Netherlands
16-18 October 1996
Proceedings
From 16 through 18 October, 153 scientists from 25 different countries gathered at the Rudolf Magnus Institute for Neurosciences of Utrecht University for Measuring Behavior '96, the international workshop on methods and techniques in behavioral research. The delegates had very diverse backgrounds, ranging from ethology and behavioral ecology to psychopharmacology and human factors psychology, but they had one thing in common: a strong interest in the methodology of behavioral data collection and analysis. The workshop program included oral presentations, posters, scientific tours, demonstrations of new instruments and computer programs, training in Noldus products, and the first international user meeting for users of EthoVision and The Observer.

And of course, do not forget to read Dr. Menno Kruk's meeting report "Measuring behaviour into the twenty-first century" which was published in the May 1997 issue of Trends in Neurosciences (vol. 20, no. 5, pp. 187-189). If you do not have access to TINS, contact us and ask for a reprint.

Those who could not make it to the workshop: click one of these items to read what you have missed:

| | |
| --- | --- |
| | Measuring Behavior '96: Looking Back... - Berry Spruijt, chairman of the Program Committee, tells his impressions of the scientific content of the workshop. |
| | Oral Papers - Abstracts of all oral presentations, grouped by subject category. |
| | Posters - Abstracts of all posters, grouped by subject category. |
| | Demonstrations - Brief descriptions of the systems demonstrated during the workshop, with links to their manufacturers. |
| | User Meeting - A brief report of the 1st International User Meeting of EthoVision and The Observer. |
| | Workshop Organization - Names of the people and organizations who made all this possible. |
| | Measuring Behavior '96 Picture Gallery - In the Measuring Behavior '96 Picture Gallery you can get an almost live impression of the atmosphere during the workshop. Have a look! |
| | Quotes From Delegates... - Read what delegates had to say about the meeting. |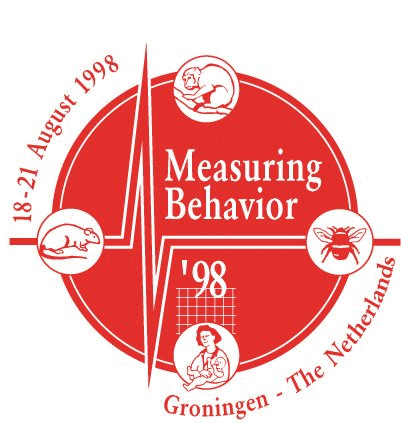 The next meeting will be held in Groningen, the Netherlands, 18-21 August 1998. Take a look at the Measuring Behavior '98 site for more information. Hope to see you there!


---
Last updated: 27 March 1998