SIGN UP
SIGN UP FOR MEASURING BEHAVIOR UPDATES
Get the latest news delivered in your mailbox.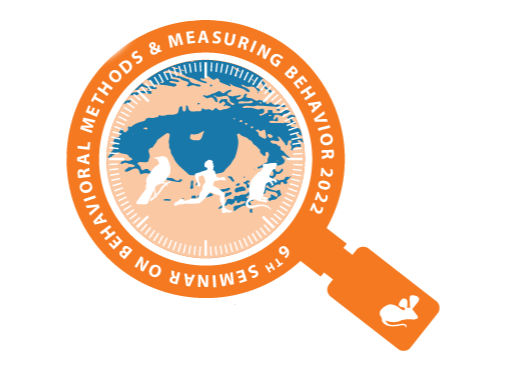 About Measuring Behavior
Measuring Behavior is the stage for the latest inventions, prototypes, and techniques in behavioral research. It is the premier event for scientists and practitioners involved in behavioral research, and focusses on methods, techniques, and tools in human and animal behavioral research.
Building bridges
Measuring Behavior is the premier interdisciplinary event for scientists and practitioners concerned with the study of human or animal behavior. This unique conference focuses on methods, techniques, and tools in behavioral research in the widest sense. While most conferences focus on a specific scientific area, this conference tries to create bridges between disciplines by bringing together people who may otherwise be unlikely to meet each other.
At a Measuring Behavior meeting, you will find yourself among researchers from all fields of behavioral research: behavioral ecologists or neuroscientists, ethologists, developmental psychologists, ergonomists, human factors researchers, movement scientists, psychiatrists, psychophysiologists, toxicologists, usability testers, and others. While the research questions and applications may be highly diverse, what all delegates share is an interest in methods, techniques and tools for the study of behavior.
We have discovered that the focus on methodological and technical themes can lead to a very productive cross-fertilization between research fields.
"Measuring Behavior to me is still very much the key premier international conference in the world that brings together, every couple of years, ethologists that work on both humans and animal behavior, using various different cutting edge, high technology approaches."
John Church, Associate Professor, Thompson Rivers University, Canada.
The Measuring Behavior conferences
Measuring Behavior 2022 will be the 12th conference centered around methods and techniques in behavioral research. The 11th edition was held in Manchester in June 2018 and attracted over 250 international delegates. Measuring Behavior 2022 was originally planned for May 2020, then delayed until October 2021 and has finally been rescheduled for May 2022. We had hoped that it would be a face-to-face meeting, but due to the situation at the moment we needed to take the decision, the conference will take place online as a virtual conference.
Information
Post Address
MB Conference Secretariat
P.O. Box 268
6700 AG Wageningen
The Netherlands