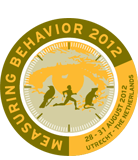 You are here
Utrecht
Utrecht is the fourth largest city in the Netherlands. It has a population of more than 300,000. Utrecht's central location makes it an attractive place to live and a top location for business.
The city boasts a rich history that goes back to Roman times. The city gets its unique charm from the old city centre and its canals and canal-side cellars, old churches and of course the Dom Cathedral.
Utrecht is a centre of knowledge. The University of Utrecht is the largest in the Netherlands. The city is home to 70,000 students of higher education, giving it a relatively young population and the most highly educated work force in the country.
Utrecht is a bustling city where cultural events and festivals are held weekly. Culture lovers can get their fill at the municipal theatre, Vredenburg Music Centre and at the numerous museums. It hosts a range of exciting events, such as the popular Cultural Sundays.
For more information on the city of Utrecht, take a look at the following travel sites: