Exhibitors 2014
Measuring Behavior 2014 provides you with the ideal opportunity to show your products and services to a group of dedicated researchers and scientists. The following companies will present their products & services at Measuring Behavior 2014:
Artinis (#8)
Biopac Systems (#12)
Data Sciences International (#10)
Dorset Identificaton (#5)
i3B Foundation (#14)
Lafayette Campden Neuroscience (#7)
Loligo Systems (#6)
Metris (#13)
Mindware Technologies (#9)
Noldus Information Technology (#1, #2)
Noldus Innovation Works (#4)
Smart Eye (#11)
UGO Basile (#3)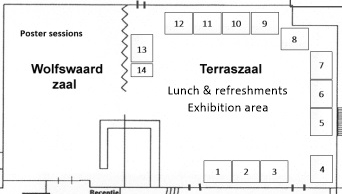 For company profiles and contact details scroll down below.
---

Noldus Information Technology develops innovative solutions for behavioral research on humans and animals. These can vary from industry standard software packages and lab equipment to fully integrated observation labs including training and support. With almost 25 years of experience we translate your questions into practical and proven solutions and services. By executing consulting projects such as recording videos, coding behaviors, and performing data analysis, Noldus' consultants add value to your research project.
Noldus keeps a close eye on developments in the scientific community and contributes to these developments by participating in many international research projects each year. All so that they can create products that meet tomorrow's research needs today.

Noldus InnovationWorks is the research and innovation laboratory of Noldus Information Technology. It serves as an incubator where novel technologies, concepts and product prototypes are researched, developed, field-tested and commercialized. Visit our booth for a demonstration of a number of new innovations, including new tools for  people tracking and measurement of audience emotions. 
www.noldus.com/innovationworks/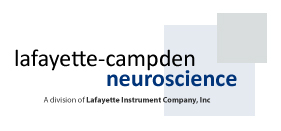 Campden's Bussey-Saksida touchscreens for rat and mouse has 9 cognitive tests many of which translate to the CANTAB system for NHP and human. In vivo electrophysiology is now integrated into these chambers, free from all e.m.c. artefacts. Video recording is also integrated. The three data streams are combined for easy analysis.
Classical operant chambers of lever type and 5/9 hole chambers are available with modularity to the touchscreen chambers and in vivo electrophysiology.
Free and Forced Exercise systems have applications in eating disorders, exercise physiology and circadian rhythms systems, in motor deficits and sleep deprivation.
Pharmacology screening tools include startle, forced swim, NIBP, rota-rod and analgesia tools such as hot plate and electronic von Frey.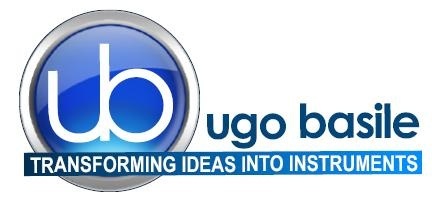 UGO BASILE is the world leading manufacturer of instruments for Pain and Behavioral Research. With more than 10,000 hits in the major bibliographic search engines, Ugo Basile provides classic and innovative instruments that scientists have been using worldwide since 1963: 
•Rota-rod
•Active & Passive Avoidance Cages
•Fear Conditioning
•Mazes
•Behavioral Cage
•Analgesy-Meters
•Thermal Plantar Test 
•Dynamic Plantar Aesthesiometer
•Orofacial Stimulation Test
•P.A.M. for Joint Pain
•Rodent Ventilators and Anesthesia
Contact us at: sales@ugobasile.com or www.ugobasile.com

BIOPAC is used in thousands of labs worldwide and cited in thousands of publications. BIOPAC develops and supports innovative data acquisition and analysis systems for life science research and education, including wireless and data logging physiology solutions, solutions for recording physiology in the MRI, and a wide range of transducers, electrodes and accessories. AcqKnowledge software includes complete automated analysis routines and scoring tools. 

DSI now offers continuous glucose monitoring with the HD-XG, a telemetry implant that offers diabetes and metabolic disease scientists with a novel solution to obtain continuous, real-time, blood glucose measurements in laboratory animals.

Artinis Medical Systems is a small and innovative Dutch company. Artinis makes tissue oxygenation measurements with near infrared spectroscopy easy and affordable with fit to purpose solutions. Artinis produces flexible, versatile and easily upgradeable laboratory equipment like the Oxymon MkIII. Measurements can be taken from 1 of up to 48 channels. 
Artinis also produces wireless NIRS equipment like the cell phone sized PortaMon, a device typically used on the human muscle. We also provide the PortaLite, ideally suited for wireless measurements on the (pre)frontal brain. This will work perfectly during cognition and/or walking tests of the elderly.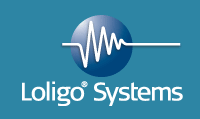 Since 2002 Loligo®Systems developed research systems for measuring animal behavior and respiration under controlled conditions. We offer two unique products for animal behavior science : 1) An inexpensive software program called LoliTrack that can track 1-24 animals inside a common arena based on contrast (no markers needed) and from video (.avi) files from any camera system; and 2) Shuttle Box (or dual choice) systems for determining preference/avoidance behavior in aquatic animals from invertebrate larvae to large adult crustaceans or fish. Applications range from determining choice of environmental conditions (e.g. temperature etc.) to ecotoxicology assays in the dual choice tank setup"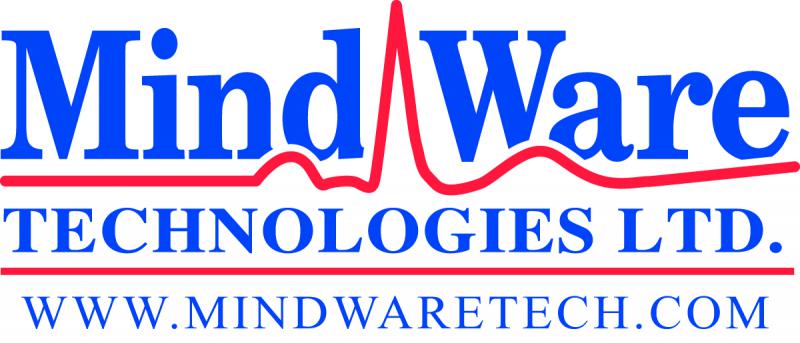 MindWare Technologies Ltd. is a provider of innovative hardware and software solutions for psychophysiology, life science, and cardiovascular research.  With diverse engineering and experimental expertise, MindWare develops intuitive measurement equipment, lab systems, analysis software, and custom lab integration. We are your partners in research innovation.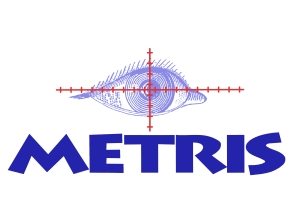 Metris is a trendsetter in Animal Behavior & Ultrasonic Vocalization (USV) Research. Our products are used in over 35 countries around the world.
LABORAS: Automated behavior scoring of mice & rats. LABORAS tracks position and detects more than 18 normal & stereotypical behaviors! Non-invasive and doesn't use video or infra-red beams! 
SONOTRACK:   Full spectrum ultrasonic vocalization recording, analysis & playback system. Automatic USV counting & analysis from 15kHz to 125kHz. Suited for research in fear, pain, anxiety, stress, schizophrenia, autism, sexual & social interaction tests!
SmartChamber: Advanced & thoughtfully designed sound-attenuation chamber suited for USV studies! 
SLEEPSIGN:  Automated Sleep scoring in animals!

SMART EYE provides the market with 3D Binocular Remote Eye Tracking systems that give a person's 3D information on gaze direction, head position and angles, eyelid opening, pupil size and many more - in real time! The systems, available in 60 or 120 Hz, are well-known for its flexibility and robustness, allow free head movements with a large head box and are very accurate, easy to use and fast to initiate. With the powerful analysis software that we provide, you can create dynamic ROI's, heat maps and get the statistics in ISO standard.

Dorset identification is manufacturar of RFID systems that are used for animal identification. We have been involved in many research projects that required custom build reading equipment.

The i3B Foundation - ICT for Brain, Body & Behavior is a Living Lab in the areas of brain, cognition, physiology and behavior where innovative high-tech companies can combine their strengths for the benefit of research and development of measurement and analysis systems. For the participating organizations, i3B develops, manages and offers a broad range of facilities and services for the purpose of innovative product development and valorization at the interface of ICT and brain, body and behavior.