Publications
All of the extended abstracts submitted to Measuring Behavior 2014 have been peer-reviewed, and those accepted are published in the Conference Proceedings.
Journals
In addition a selection of the best papers will be published in special editions of the Journal of Neuroscience Methods and Behaviour and Information Technology.
Resource
Resource, the magazine of Wageningen University Research, has published an article about MB2014 (in Dutch).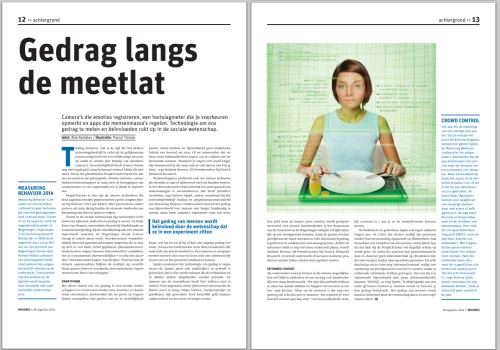 Source: resource-online.nl